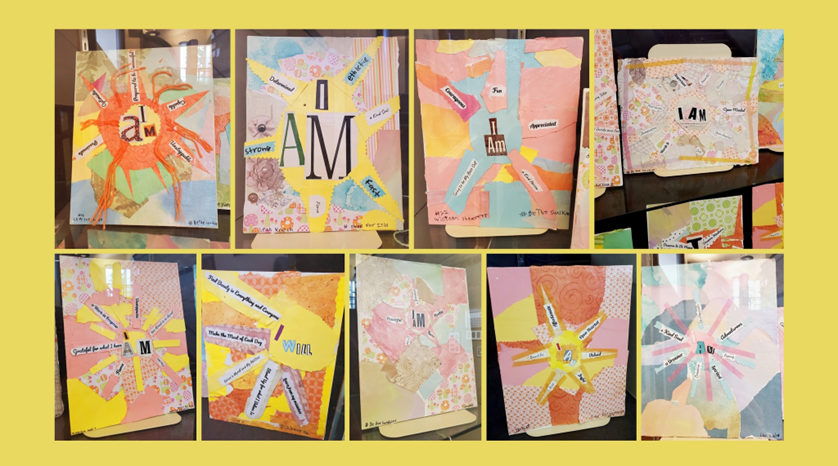 As you may recall, our annual project in honor of Isla's 12th Birthday was Art for Isla. We believe in the value and healing capabilities of art and the opportunity for kids to be creative. Isla was fiercely creative and loved art of all kinds - drawing, painting, music, storytelling, dance - you name it! 
Art for Isla kicked off at Dieringer Heights this Spring. A fourth grade and kindergarten class made art projects to be gifted to uplift others. Currently the fourth grade class artwork is on display at the Bonney Lake Library. The kindergarten class will have their artwork displayed in the cardiology clinic at Seattle Children's Hospital. Both of these places hold special meaning to us as Isla frequented them both.
We can all agree here - amazing artistry by all participants! Absolutely beautiful pieces of work below!
A big thank you to Nicole Kent, Jacki McLean, Jane Neel, Susan Taylor and Kevin Anderson for helping us make these projects happen! And thanks to all who have supported and donated to make the Art for Isla initiative come to life.
Want to partner on a future Art for Isla project? Message us.